Anonymous asked: Are you guys back with Gotee?
Anonymous asked: Are you guys planning to come to Finland someday? I'm your huge fan, and I'd love to see you live!
hope-sweet-hope asked: I have fallen in love with your music, and I think you should seriously consider touring Australia soonishly soon. ✌🐨
KNOCK-DOWN DRAG-OUTS album and TOUR!!!
Well, today is a special day.  Since we signed a record deal with Gotee Records in 2004, we have had the privilege of releasing 4 full length records (S/T, The End is Not the End, Suburba, and Cold Hard Want).  We have also released several EPs, singles, exclusive tracks, etc. in the down time between full lengths.  We compiled all of those together and released them along with 3 BRAND NEW Cold...
THE KNOCK DOWN DRAG OUTS PRESS RELEASE! AVAILABLE...
Hey guys!  Here is the press release for our new b-sides record :) April 3, 2012   HOUSE OF HEROES TO RELEASE 19 SONG COMPILATION TITLED THE KNOCK-DOWN DRAG-OUTS FEATURING NEW SONGS, B-SIDES, COVERS, REMIXES AND MORE AVAILABLE ON APRIL 30   APRIL AND MAY DATES WITH FIVE IRON FRENZY   Gotee Records band House of Heroes is set to release a 19-song compilation titled The Knock-Down Drag-Outs on...
MORE SHOWS & NEW MUSIC!
Hey guys!  Things have been pretty busy for House of Heroes these past few months.  After a few months off from playing shows, we have been back at it these past few months.  Last months Five Iron Frenzy shows were especially memorable!  It's always special to play with one of the bands that inspired you to start playing music in the first place. We have a bunch of shows coming up this...
endlesssummerohio asked: Hey, are you guys playing Alive Festival this summer? I've already decided that the only way I'm going is if you guys show up. Don't let that pressure you, or totally let that pressure you.
Anonymous asked: hey, is there any update on the shows between ohio and nyc? or not yet?
SHOWS!!!
Just wanted to keep everyone updated on our whereabouts coming up here soon. Here is a list of shows and where you can get tickets: March 15 - Greenville, SC - The Channel. 8PM. http://www.thechannelonline.org/schedule/ March 22 - Atlanta, GA - Center Stage w/Five Iron Frenzy. 7PM. $20 GA/$40 VIP. Tickets here: http://bit.ly/YQMhuj March 23 - Orlando, FL - The Plaza...
Anonymous asked: Is there anywhere I can get ya'lls merch? I saw y'all at the House of Blues and y'all had run out of the shirt I wanted in my size. Keep on rocking and God bless
Anonymous asked: Tim - Last year when you played The Prophet Bar in Dallas you "promised" my daughter Nicole you would play "Ghost" next time you came through. We will be there again on Sunday, what are the chances? :)
Anonymous asked: I was trying to buy your song Galveston off of Amazon, but it's saying not available. Is there any other place I could buy it?
Anonymous asked: So is the Austin, Texas concert free?
Anonymous asked: Are you playing SLAM JAM this year?
Back On the Road in Less Than 2 Weeks!!!
Hey guys!  We are getting really excited to play some shows again!  It has been quite a while since we have played and we've all got the itch to ROCK pretty bad.  Here is how our Feb. has shaped up: FEB. 22 - Memphis, TN - The Abbey. 7pm.  $7 adv./$15 VIP/$12 day of show           http://www.facebook.com/events/494749127238421/ FEB. 23 - Bryant, AR - Indian Springs Baptist Church       ...
Tour Update!!! (Still Need YOUR Help)
Just wanted to let you guys know a bit about how our progress regarding upcoming shows!  We still need some help moving forward, so if you're interested in a House of Heroes show, hit us up at hohtour@gmail.com So far, this is what we have on the books: FEBRUARY 24 - Dallas, TX - The Prophet Bar - 7pm Get Tickets here:  http://www.prekindle.com/promo/id/22761129524639767 FEBRUARY 25 -...
Let's have a discussion!
KickStarter. From my experience, the very mention of KickStarter elicits a strong response.  Some folks hate it with a burning passion, while others love the idea of helping out their favorite projects.  I've seen bands do it right, and I've seen bands take advantage of zealous fans and charge WAY too much for a signed CD/Vinyl and the like.  I've heard arguments on both sides...
Anonymous asked: Since you're going independent, are you going the Classic Crime route and taking to KickStarter?
Anonymous asked: If and when you stop by Texas, you should try to play at Baylor University! :) I love your music by the way and I've been a secret fan for a while. Your music is truly inspired. :)
Anonymous asked: Guys, please won't you forget about us? Flevo festival has been taken from us because of financial problems, so we're in need of these independent shows like you did with abandon in Utrecht even more! the new tunes rock so bad guys, thanks more than I can put down on paper. gr, fan from holland.
Welcome to 2013! Let's have some fun!
So this is the new year???  And I feel quite a bit different ;)  Slight adjustment to one of the best Death Cab songs EVER!  From us, to you. It's 2013 folks!  I hope that you are all well as you read this.  It's been a while since we've reached out to you guys and caught up.  House of Heroes has been taking it pretty easy these past few months and it's been pretty great...
Anonymous asked: will you please release The End is Not the End and Say No More on vinyl already?
alexvanderspek asked: What is your favorite LYRIC on the new album and why?
leadtheworldbylight asked: Just want to ask you guys if you know when Cold Hard Want will be released on itunes outside of the US?
whoisseanmcguire asked: What was it like working with Paul Moak on "Cold Hard Want"? What did he bring to the table that you didn't have on previous records? What was your favorite thing that he did to your music?
livelikecoldhardwant asked: What is your favorite song off of the new album? I personally think Remember the Empire will be your defining song from here on out.
jlovevans asked: you guys are my favorite band ever :) is there any chance you're ever going to swing by north carolina?
COLD HARD WANT OUT NOW ONLINE AND IN STORES!!!
My friends!  The day is finally upon us and we couldn't be happier to share our new album Cold Hard Want with all of you!!!  Keep an eye out all week as we'll have a bunch of special deals and things going on.  For those of you who are living in the future, and love your music to be transmitted to your devices digitally, you'll be happy to know that our album is only $6.99 at...
COLD HARD WANT less than a week away! Need help...
Friends.  Do you want the good news or the bad news first?  Bad?  Ok, here's the deal.  For the next 5 days, you won't be able to listen to our new record, Cold Hard Want in it's entirety.  I know.  It's a tough pill to swallow :(  The good news is that in 5 days you will be able to enjoy Cold Hard Want as much as you want to for the rest of your stay here on Earth!!! ...
relentlesssoul-deactivated20120 asked: Are you going to be making any more videos for the upcoming tracks?
granthamakerly asked: Are all the songs from Cold Hard Want going to be as good as Touch This Light? Please say yes. Please please please.
Anonymous asked: Is another single on the way prior to Cold Hard Want's release? Touch This Light and Dead are superb, but I can't wait to hear the rest!
Cold Hard Want is coming and we are hitting the...
Hey guys!  We are less than a month away from the release of our new album Cold Hard Want!!!  We are amazingly proud of this record and we can't wait for you all to hear it.  Check out www.coldhardwant.com every day to get exclusive stuff from the album.  Each day, one of the letters on the front page of the site will become "live" and you will be able to listen to a new song...
Tim Skipper/Stephanie Smith acoustic mini-tour! ...
Hey guys. It's been a fun and busy month for House of Heroes! We've had the chance to hit the road a bit and share some of these new songs from Cold Hard Want with you guys. We had the good fortune to make a music video for the album's first single, Touch This Light in Atlanta to correspond with it's digital release a few weeks ago. If you haven't seen that yet, check...
Anonymous asked: What time is the concert tonight? Can't wait!
romanticmachines asked: Question: In an interview, you said you went into Smoakstack the first day to record what you thought was going to be a super poppy, catchy song, and when you were listening back, you realized, "Wow, this is going to be our heaviest album ever!" Was that first song "Touch This Light"?
Music Video and Touring!!!
Hey guys!  We packed up our gear and had a little road trip to Atlanta last week to film our first music video for Cold Hard Want with our old buddy Nathan Corrona (DustBrand Films) who did our video for God Save the Foolish Kings.  This time around it was for a song called Touch This Light which will be the album's first single (and happens to be coming out on April 24th with a glorious...
TEXAS, HERE I COME!!!
Hey guys!  This acoustic tour has been quite a blast so far.  I've definitely learned an awful lot about connecting with an audience and holding their attention for about an hour.  Thanks to everyone that came out in Ohio and Indiana.  You were very kind and gracious to Stephanie Smith and I :) After a few days off in Nashville, I'm in the airport ready to head to Dallas this...
Solo Tour Starts This Week!!!
Hey guys.  I'm really excited to start this solo acoustic tour this week!  All of the dates are booked and it's all working out even better than I could've imagined! The first round of dates I'll have my lovely girlfriend miss Stephanie Smith with me: 3/7 - Columbus, OH - Rumba Cafe, 6pm, $10.  http://www.columbusrumbacafe.com/ 3/8 - Akron, OH - Musica, 7pm, $8....
relentlesssoul-deactivated20120 asked: Any chance you'll be a-travelling over to england any time soon? We sure do long to see you over here. Blessings.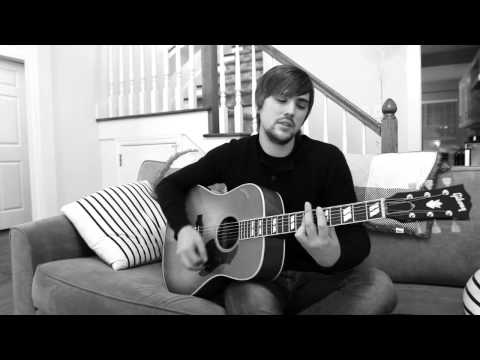 I (Tim Skipper) am doing a solo acoustic tour!!! ...
Hey guys!  We just wrapped up mixing the new record last night, and it is absolutely ridiculous!!!  Unfortunately, now is the time where we get all of our ducks in a row before releasing it, so we're a little ways off from actually getting it in your hands.  We'll be playing some shows here and there and hopefully even booking a brief tour or two to start breaking some of these new...
Day 1 & 2: Hit the Ground Running.
MONDAY, DEC. 12 We wasted no time getting to work today.  Everyone arrived at Smoakstack Studio by 10am and we hit the ground running.  I personally didn't sleep a whole lot the night before because I have that little kid on Christmas eve thing going on every time we start a new House of Heroes project. The studio is quite spacious which affords us some pretty cool and unique...
NEW RECORD!!!
Colin is driving down to Nashville from Columbus as I type this.  We have rehearsal tonight and tomorrow (Sunday) and then at 10am central standard time on Monday, Dec. 12 we will begin working on a new House of Heroes full length record!  Needless to say, we are all really REALLY excited!  I'm going to try my best to keep this thing updated on a daily basis with pictures, videos and other...
So Far Away Music Video!
Hey guys! We're so excited to get this music video out to you today. I hope that it enters your eyeballs and travels into your brain for some processing just before it moves south to settle in your heart like sugar into a cold glass of lemonade on a brutally hot summer day! RUN ON SENTENCES RULE!!!  In your face Mrs. Steinmetz, from 4th grade! This song is really special to us.  It was...
shari891 asked: So who updates your tour information on your website, facebook and myspace? I see you're booked at the Firebird in STL on 5/12, but I'm hesitant to do the happy dance until it's confirmed on one of your sites. (Actually I'm always hesitant to do the happy dance for any reason...'cuz it ain't pretty.)
Anonymous asked: When do we get to see the new video you shot?
Anonymous asked: Hey! I love you guys!! Is there anytime this summer you will be in the Chicago area????
onesouldrifter asked: Your albums: house of heroes/Say no more and the end is not the end are such classic albums for me! Great music :)
Okay on to the question...favorite cereal? Cereal is the most important meal right? ;) (I just happen to be eating fruity loops right now) Oh and you should go to Columbia, SC this fall and play so I can see you guys!